It's time for my periodic Comme Des Garcons update here on Grechen's Closet 😉 – I simply cannot profess my love enough…
I'm still in LOVE with my large wallet (mine is like this, but blue):
and am trying VERY HARD to resist buying this (I've been coveting for months), even though it's marked down about 50% at Shopbop…
(I think I'm going to have to give in…)
I've stumbled across a new site for Comme des Garcons, Lucky Scent. They primarily sell perfumes & colognes (hence the name), but also have a sizable collection of CDG wallets – including the new metallic number-embossed collection: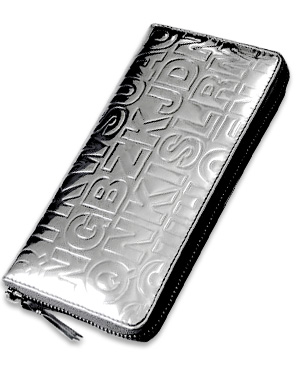 But still, the best selection online, hands down, is at Dover Street Market. I mean, how can you beat this?
Just some ideas for you if you're looking for a wallet this year; Comme des Garcons is a great investment. As always, check the Grechen's Closet Designer Directories for updated list of where to buy Comme des Garcons online…I try to keep it as current as possible!